Reflections on Extraordinary Ordinary Time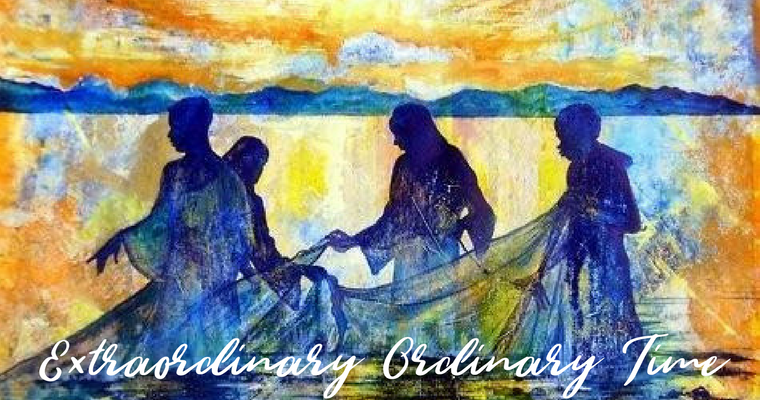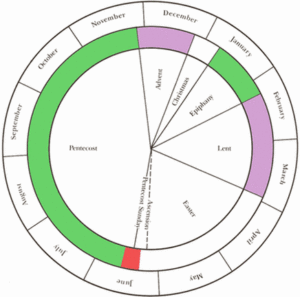 The church calendar breaks down into seasons:
Advent (the four Sundays before Christmas)
Christmastide (December 25 through January 5)

Christmas Day
Baptism of the Lord Sunday

Epiphany (January 6 through the day before Ash Wednesday)

Epiphany Sunday (closest Sunday to January 6)
Transfiguration Sunday (Sunday before Ash Wednesday)

Lent (Ash Wednesday through the Saturday before Easter)

Annunciation Day*
Ash Wednesday
Palm Sunday
Holy Thursday
Good Friday

Easter (Easter Sunday through Pentecost)

Easter Sunday
Ascension Day (forty days after Easter)
PENTECOST (fifty days after Easter)

Season After Pentecost (The Sundays after Pentecost through Christ the King Sunday)

Trinity Sunday
Reformation Day (Oct. 31)
All Saints Day (Nov. 1)
Christ the King Sunday (the Sunday before Advent)
*Annunciation Day is March 25 unless that date falls during Holy Week or one of the Lenten special days.
The Season After Pentecost is "Ordinary Time". And, I think it's my favorite.  Don't get me wrong.  I love all the seasons – the anticipation during Advent, the celebration and joy of Christmastide and Epiphany, the gravity, reflection and soul searching of Lent, the promise of Easter.  But those are busy times in the life of the Church and, for many of us, in secular life as well.
Ordinary time, though.  That's when the Church has an extraordinary opportunity to really show through actions – missions, outreach activities, discipleship – the Good News.  Actions during Ordinary Time can't be dismissed as insincere by virtue of being holiday-related. Actions during Ordinary Time are done simply because it's what Christ would do.   And, in today's messed up, consumer-mentality world … that's rare.
So, yes … The Season After Pentecost … the season when we are recently filled with the Spirit … that's my favorite.  Sacred, extraordinary Ordinary Time.
---