A Home – A Home – A Home!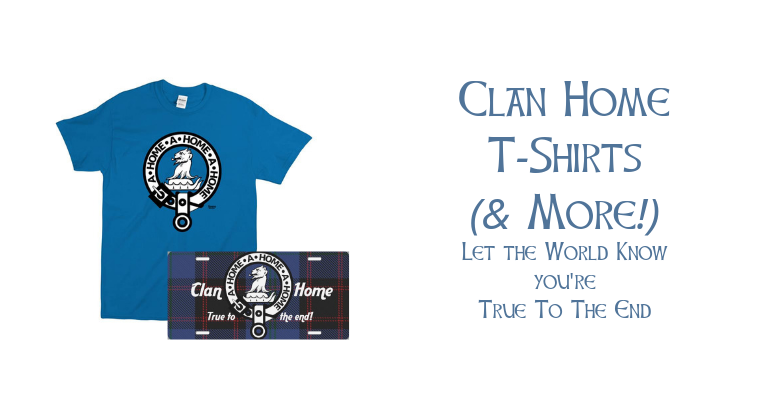 Show your pride in your ancestors and clan with this 100% cotton screen-printed t-shirt and our new Clan Home license plate!
The shirts are matched to the "Borderer Blue" in the ancient tartan, and to the blue or red in the modern tartan and should blend nicely with your kilts, sashes, and shawls.
Available in Adult sizes S-4X and children/youth sizes S-XL, and in three color choices: Border Blue (for Ancient Tartan wearers), and Navy or Red (for Modern Tartan wearers). We are working on toddlers and on additional shirt styles.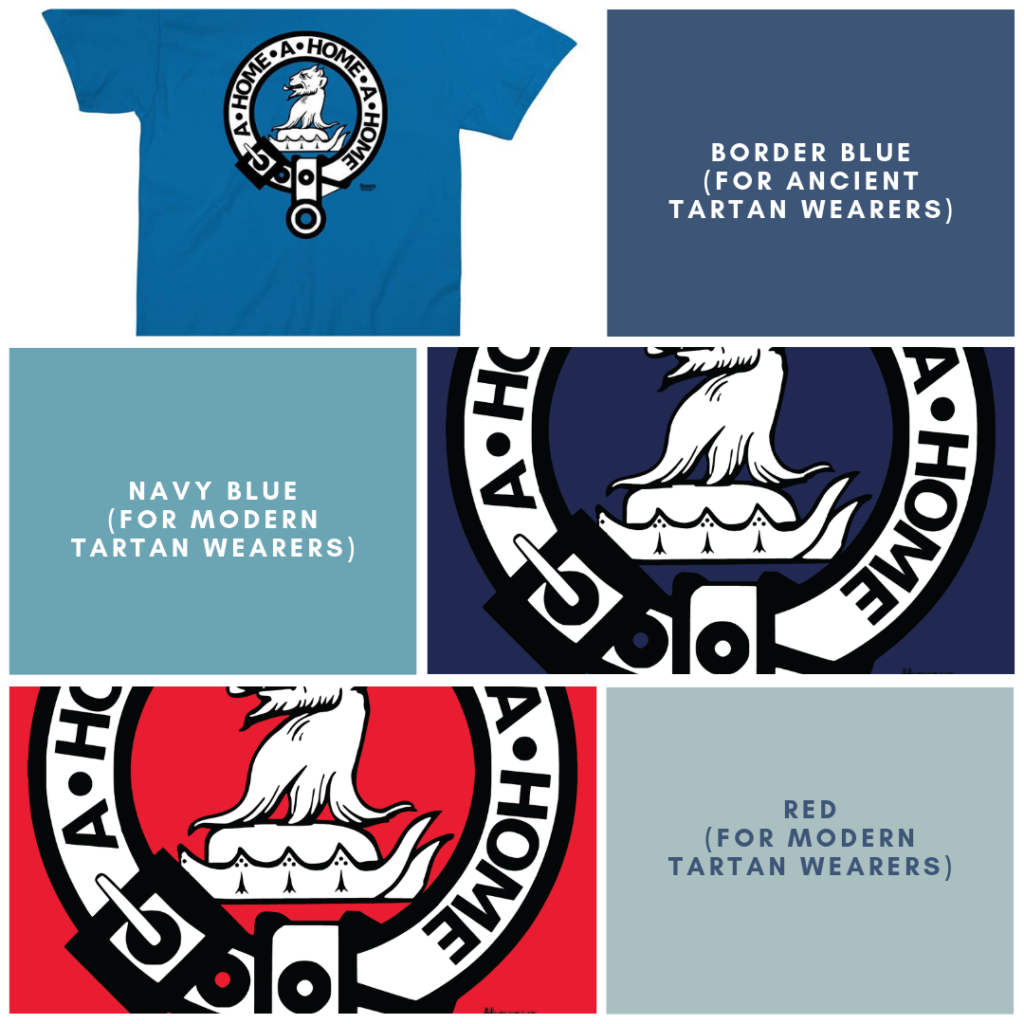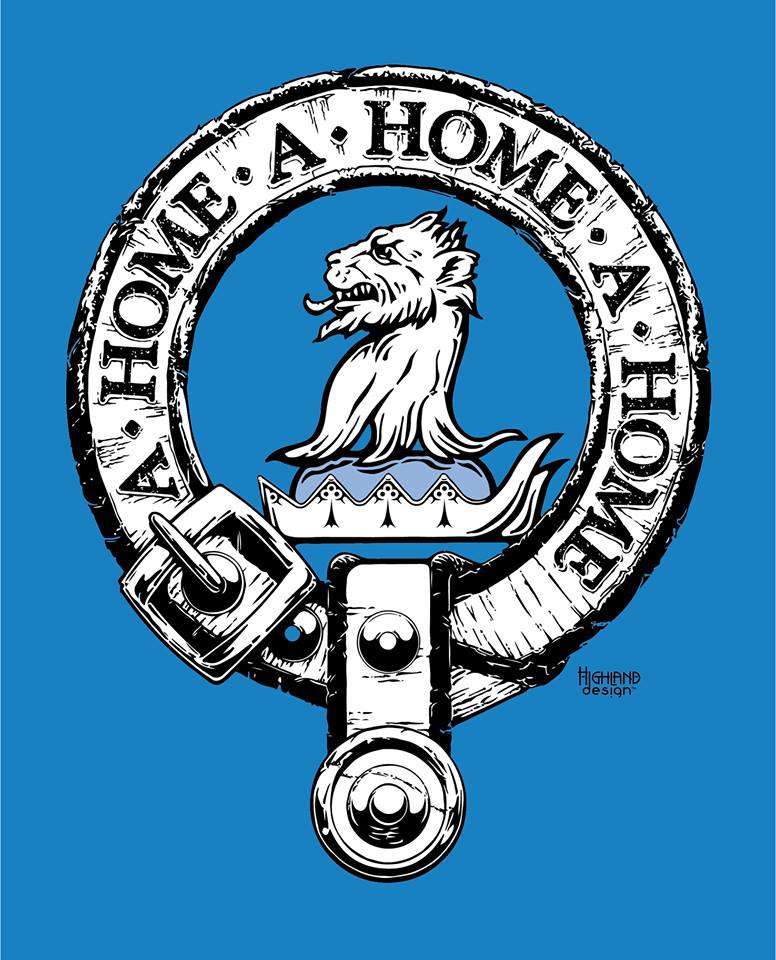 $20 per t-shirt plus shipping per order.*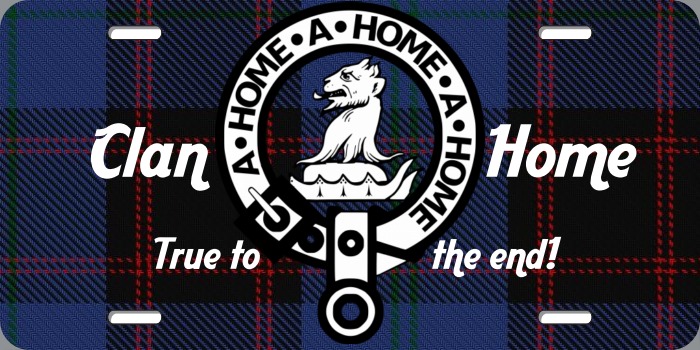 The license plates are aluminum, are 6″ x 12″, and are $20.00 per plate plus shipping per order.*
Shipping is charged per order as follows (we may combine two or more packages for orders over 18 shirts; all orders will be shipped through USPS within the US and FedEx for international):
$  8.00 – 1-2 Shirts or 1-3 license plates
$14.35 – 3-12 Shirts or 4 or more license plates
$19.95 – 13-18 Shirts
$18.45 – To an APO/FPO/DPO (shirts, license plates, regardless of quantity)
International: Shipping fees will be calculated per order. (Custom/Duty fees may apply depending on rules of the destination country.)
Payments accepted through PayPal, Facebook Messenger, or you can send payment by regular mail. Once you place your order (below), we will send you a confirmation email with links to the payment options.
*Orders are filled on a first come first serve basis.  We must have a minimum of 12 shirts to place an order with our vendor. If we cannot fill your entire order and unless you tell us otherwise, we will backorder that portion we do not have on hand and ship as soon as they come in (no additional shipping charge for partial backorders).
If you are hosting a booth in another area and need shirts for your crew or to sell at the festival/games, please contact us through the form below and we'll try to help you out as much as possible!
Proceeds from the sale of these shirts and license plates are used by the "Smoky Mountain Humes" to cover Clan Home booth expenses at area festivals and games including but not limited to booth registration fees, entry & parking passes (when required) for booth volunteers, and booth related equipment and supplies. Any "abundance" of proceeds may be distributed as grants to local organizers in other areas/states and/or contributed to one of the Clan Home Association projects.
---